NEWS
April 26,2021 - Innovators share stories at Babcock Ranch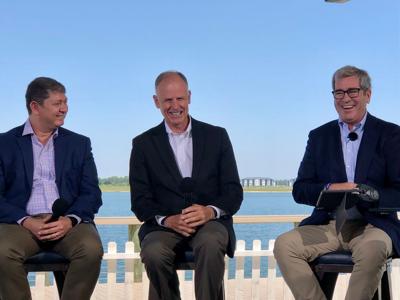 What does it take to be an innovator?
That was the question on everyone's mind at the annual Edison Awards, held for the first time Thursday at Charlotte County's Babcock Ranch.
The three-day event started and ended at Thomas Alva Edison's winter retreat in Fort Myers — also for the first time after 35 years in big cities like New York and Chicago.
Babcock Ranch was a real ranch and not a master community when Edison, Henry Ford and Harvey Firestone gathered in Fort Myers to enjoy Florida's pre-development scenery in the late 1800s and early 20th Century. On Earth Day 2021, Babcock Ranch hosted the main conference of the Edison Awards with outdoor discussions and presentations — many moderated by PBS journalist Miles O'Brien.
Last year, there were no Edison Awards ceremonies at the beginning of the pandemic. It was the friendship with a former mayor of Fort Myers that persuaded the awards group to try out Edison's old stomping ground, said Rob Manes, vice president of the Edison Award.
This year, what was previously largely a gathering of international corporate employees, became more of a regional gathering of government and business officials of Florida, said Manes, although there plenty of international travelers. Many corporations have only just lifted their pandemic travel bans, and an indoor display of new innovative products was replaced with an outdoor display of one big innovative product: Babcock Ranch. Babcock was nominated for an innovation award in sustainability.
Fort Myers and Southwest Florida will be the venue for at least the next two years, said Manes.
In the spirit of one of America's greatest inventors, speakers at Babcock Ranch Thursday shared over and over that to be an innovator takes a certain kind of mind set. That mind set includes endless curiosity, empathy, optimism and belief in an idea.
"Innovaters see the world differently," said Rayvon Fouche, director of American Studies at Purdue University. "Things that normal people walk by, innovators stop and say, 'Huh!' Much of the time, it's about frustration. 'This is messed up!' and they're fixing it."
Honoring Lewis Latimer, 19th Century Black innovator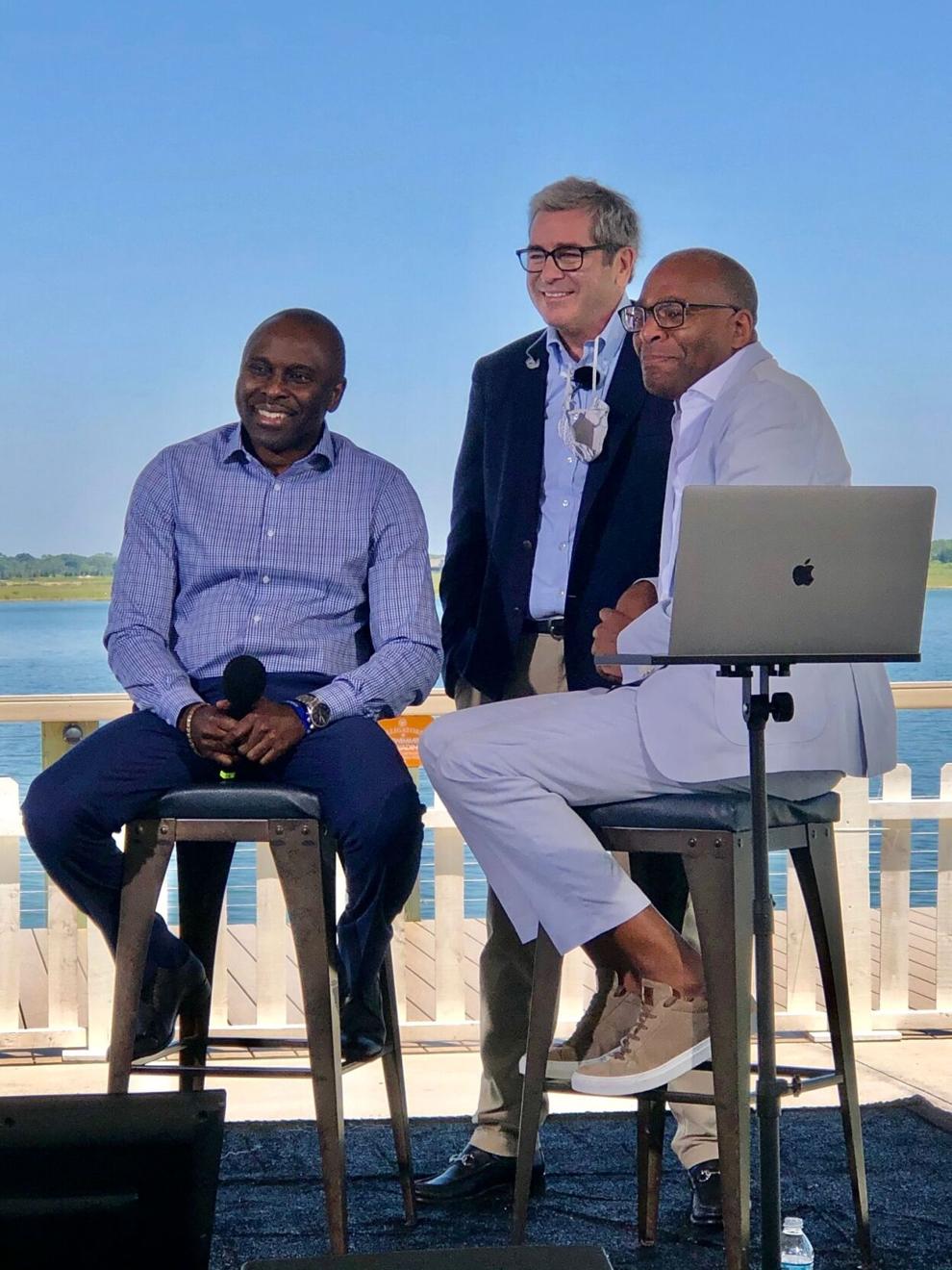 Fouche was part of a panel on Black innovators, highlighting in particular the contributions of Lewis Latimer, who was an inventor and patent writer. Latimer was the son of slaves, who worked with Edison on the light bulb as well as with Alexander Graham Bell on the telephone. His patent for a long-lasting light bulb filament is credited with bringing feasibility to Edison's own invention that lasted only 15 hours.
The future of power generation
Babcock founder Syd Kitson joined a solar installation engineer and a power utility vice president on the panel debate about power.
Babcock has billed itself as the first solar-powered town due to the early installation of 350,000 solar panels on Babcock property by Florida Power & Light. But those panels and the ones added later feed into FPL's general power grid. By giving them land for free, Kitson persuaded FPL to join the solar power trend earlier than it had planned. Now that solar costs are low, FPL is a leader in the industry for solar installations providing currently 9% of its customers' power.
Going energy independent, however, is still a risky proposition given the intermittent nature of many renewable sources such as solar and wind. Moderator O'Brien asked how Babcock could gain 24-hour renewable energy power. Current large-scale batteries only provide about four to six hours of energy.
Green hydrogen is one answer, said Mario Azar, president of Black & Veatch, which builds many of FPL's solar arrays. Hydrogen can be burned as a fuel, without blowing up like the Hindenburg. It is made by splitting the hydrogen atom from the oxygen atom in water, but this requires power. Green hydrogen means using solar or other renewable power sources to separate the hydrogen, and then burn the hydrogen the same as fossil fuel when the sun or wind are unavailable. Burning hydrogen does not create a green house gas like carbon dioxide.
Jennifer Holmgren is CEO of LanzaTech, a company that takes fossil fuel waste such as plastic and turns it into things like jet fuel or detergent. She recalled how hard it was while working at an oil company, to share her idea that their product could be recycled.
"Building credibility for a new idea is incredibly difficult in a field that's 120 years old and everybody (who works there) knows exactly how to do everything," she said.
Holmgren wants the world to think of carbon as something with value, not something to be wasted.
"Every atom of carbon has to be thought of as precious," she said.
• Decarbonizing manufacturing
After cars, trucks, heating and cooling, the final big chunk of energy use to tackle will be manufacturing, said Matt Vallee, an FPL vice president, and that won't happen quickly.
"It is staggering, the size of these facilities," he said. "I think we can get to the point where we don't need (fossil fuels), but it's going to take some time," Vallee said.
Patrick Pennie founded Emcyte, a Fort Myers company that manufacturers his innovation of building self-healing compounds out of a patient's own blood. He was motivated to develop his product as a surgical nurse, watching patients struggle to heal following heart surgery.
"You have to know in your heart and mind that (your invention) is going to change the lives of people," he said. "Once you have that driving force, you will find the capital. You will find the resources. You will find the connections."