NEWS
September 03,2020 - Babcock growth unfazed by pandemic
YourSun - Charlotte News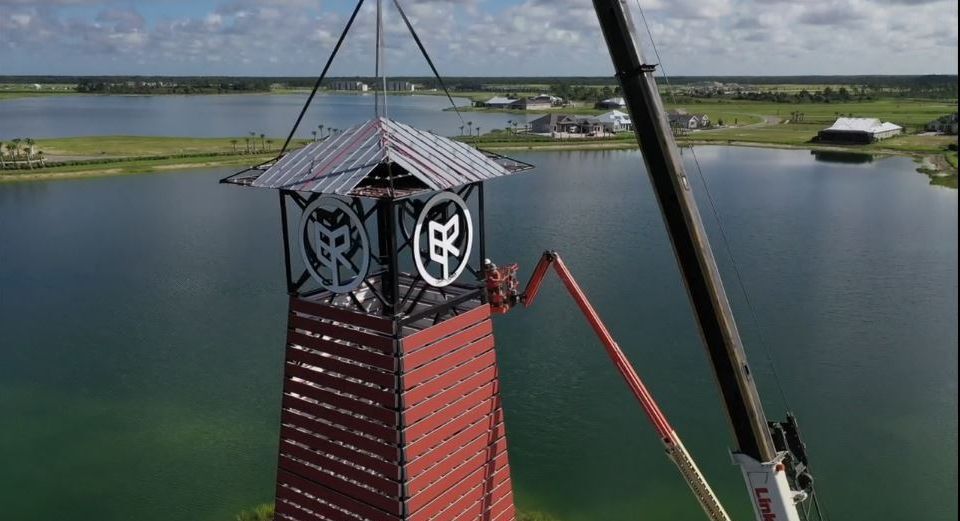 The population at Babcock Ranch has grown by about 435 people since last November to an estimated 1,545 people. 
A worldwide pandemic does not appear to be slowing development in this planned community, Babcock spokeswoman Lisa Hall told the Sun this week.  
"We were worried there could be delays due to supply chain issues, labor availability, but it didn't play out that way at all," said Hall of her own home construction in the community. 
A new Publix supermarket could go up earlier than expected this year, Hall said, on a new shopping mall underway along State Road 31 about a mile south of the Babcock main entrance. The first apartments will be going up near this center, she said. The center will be called Crescent B after the old ranch brand. About 65% of the space is already rented, Babcock stated earlier this summer. 
Real estate advisors say that master-planned communities like Babcock and throughout the nation are doing better than other developments so far during the pandemic. 
"(Master-planned communities) have historically performed better than other new residential communities in times of economic hardship," advisors with RCLCO wrote in July. "We believe this is a 'flight to quality' and perhaps a 'flight to safety' wherein (master-planned communities) are perceived as a better, safer investment as well as place to live." 
Residents have adapted to the pandemic with enthusiasm, Hall said, with birthday parades and driveway performances. Residents and the businesses in Founders Square have adopted social distancing for their gatherings and events, she said. 
For the first time this summer, Babcock Ranch made the list of the top-selling 50 master-planned communities in the country. It came in at No. 39. Other Florida communities took the top three places — The Villages, Lakewood Ranch in Sarasota and Wellen Park in North Port. 
Babcock was first laid out in 2008 in what was considered the remote outer reaches of the county on the southern border with Lee County. It stalled following the economic recession. It was brought back to life several years later and began marketing to new home buyers in 2017. The first residents moved in 2018. 
At this point, there have been 618 closings on homes, Hall said. There are 800 contracts on homes. Babcock owners Kitson & Partners has sold 2,000 lots to developers, President Syd Kitson said in a video earlier this year. Babcock Holdings LLC is building some of the subdivisions. 
Unlike the rest of Charlotte County, Babcock is so far filling up with about 50% families with young children, Hall said. The community opened up with its own elementary school. In many cases, retired grandparents are moving in next to or near their children and grandchildren, she said. Lennar, for example, in the Trail's Edge neighborhood, builds specialized homes that have a smaller home adjoined to a larger home. 
The community is authorized by the county for up to 19,500 homes and 6 million square feet of commercial space, but they expect that to take another 20 years. 
Babcock bills itself as a solar town based on the vast arrays of solar panels built in the north part of the site, some of them on land that Kitson gave to Florida Power & Light. With its own form of local government, the community has strict environmental requirements for construction and landscaping. 
Email: betsy.calvert@yoursun.com