NEWS
January 27,2020 - A new trail and its namesake
Charlotte Sun

Jan 22, 2020 Updated Jan 22, 2020 Charlotte Sun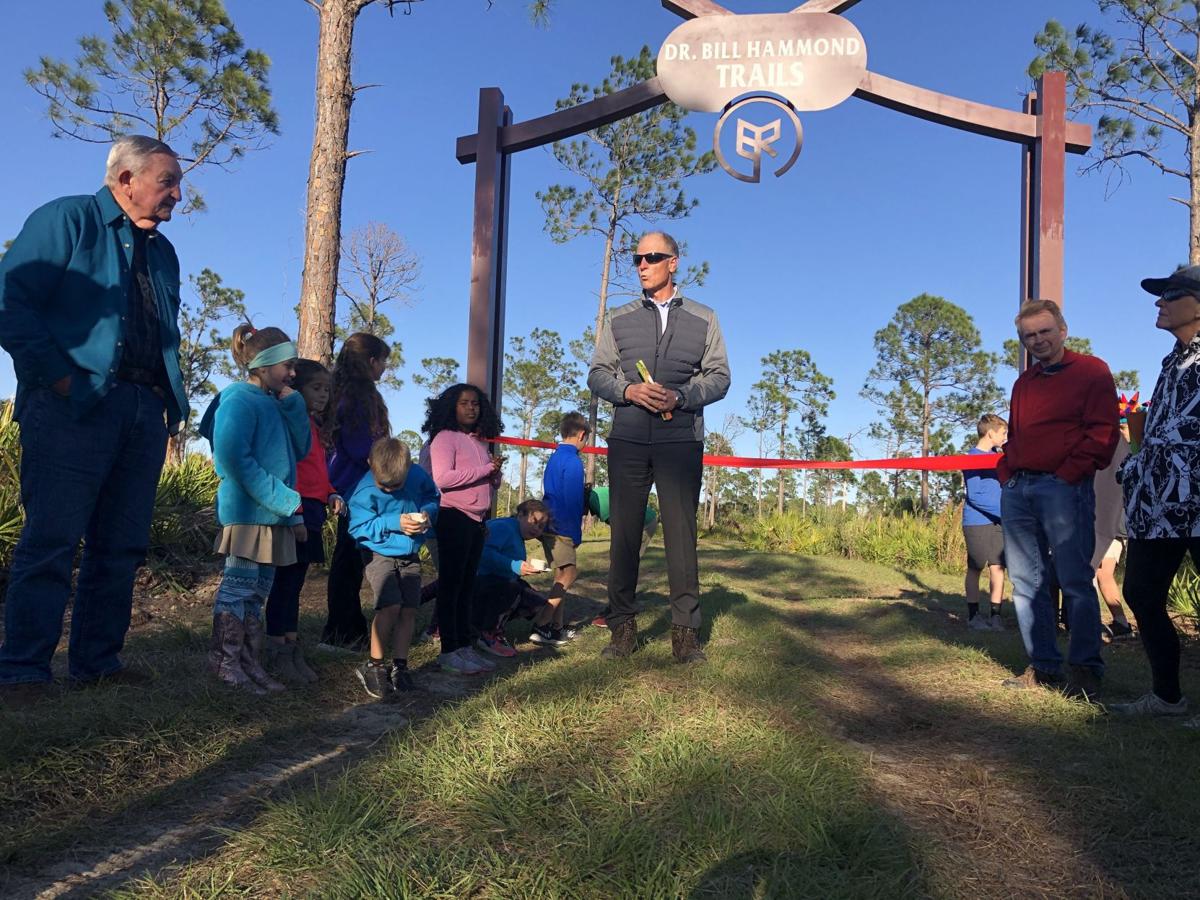 A gathering Tuesday honored Dr. Bill Hammond with the opening of 4.2 miles of a public trail system he helped to create in Babcock Ranch.
The "Dr. Bill Hammond Trails" are part of a public trail system that will eventually stretch for 50 miles within the boundaries of the new solar-powered town. The trails include paths and boardwalks.
"Hammond has served as an advisor on the project since 2006, when Babcock Ranch founder Syd Kitson agreed to give the long-time environmental educator a key role in the planning decisions in exchange for his input and guidance," information from Babcock Ranch states.
Hammond has played a role in the native landscaping, filter marshes and rain gardens that are a part of the new town's landscape.
"Bill spent more than 50 years opening the eyes of students to the natural wonders that surrounded him," Kitson said. "I couldn't think of a better person to keep us on the right path as we set out to create the world's most environmentally friendly, sustainable new town."
According to information from Babcock Ranch, during the first two years of planning, Hammond walked and mapped out 50 miles that will make up the trail system.