NEWS
January 27,2020 - 4.2 miles of public trails opening at Babcock Ranch
Charlotte Sun

Staff Report  Jan 17, 2020 Updated Jan 19, 2020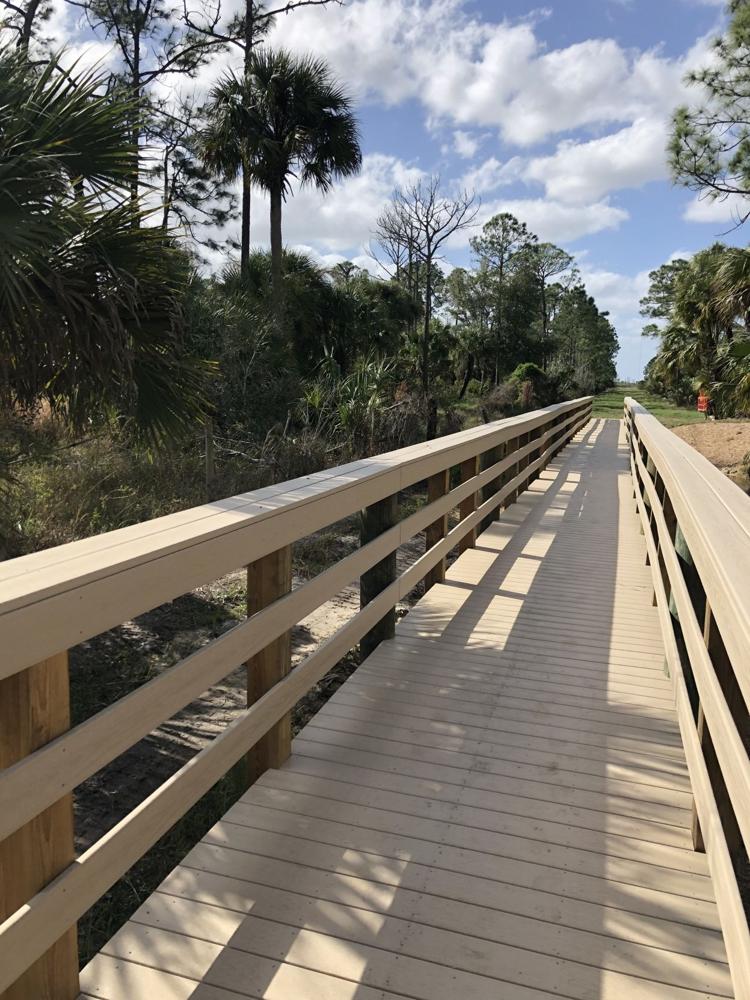 Babcock Ranch solar town could one day offer 50 miles of trails for the public to enjoy.On Tuesday, 4.2 miles of trails within that system will open to the public.
Following a brief dedication ceremony, Dr. Bill Hammond will lead an inaugural nature walk along the southern section of the trail, which he helped create, according to information from Babcock Ranch.
The event begins at 4 p.m. Tuesday at the "Dr. Bill Hammond Trails" main trail entrance at Jack Peeples Park. Enter off Highway 31 onto Lake Babcock Drive (main entrance, aligns directly across from Horseshoe Road.) Follow Lake Babcock Drive to the roundabout at the intersection with Cypress Parkway. The park entrance is off of Cypress Parkway is just north of the roundabout.
All trails at Babcock Ranch are open to the public. Trail maps are available at Curry Creek Outfitters.
Eventually, all 50 miles of trails will interconnect — trails include the more rustic gravel paths such as these and the first trail around Sunset Lake up at the entrance, as well as the wider paved trails that run along the roadways or through neighborhoods. This new trail is already connecting to paths that come up to Jack Peeples Park, according to information from Babcock Ranch.
The "Bill Hammond Trails" opening Tuesday are the first installment in trails running along the edges of Curry Canal, that will eventually extend all of the way up to Curry Lake.
Curry Canal was dug by the Army Corps of Engineers in the middle of the 1900s, to dry out historic wetlands for ranching and agricultural purposes, information from Babcock Ranch states. "The spoils from those channels were piled along the sides of the canal, and those berms are ideal for transforming into rustic trails — with the addition of boardwalks to cross over natural wetland areas along the way."